OPTIMIZING
the ultimate guest experience. They'll remember how you made them feel!
"Together with you and your hotel management, we will work on creating the ultimate guest experience."
Common grounds…
Even though we are miles apart, you and I share the same goals every day : to provide guests with the most enjoyable stay at your luxury hotel or resort. We do this simply because we 'breathe hospitality', but moreover because an extremely satisfied hotel guest stands for:
Increased satisfaction & loyalty
A higher rate of returning guests
A higher net promoter score
More positive online ratings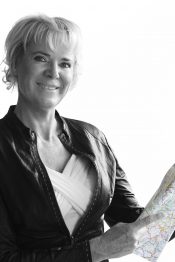 Monique de Vos
Independent luxury travel professional
Over 20 years of experience
Let me introduce myself...
My travel agency, Departures, caters exclusively for high-end travellers. I like to have direct and personal contact with my clients. I visit them at home or talk to them on the phone, if I have already met them.
I know who they are, who they like to travel with, what they need for a specific trip, and whatever other travel wishes they can think of.
Although my clients do not mind spending money, in return they expect perfect service and a unique and exclusive experience.
My look on hospitality
In my opinion there must be chemistry between the guest, the hotel and its team. A genuine connection that guarantees a heartfelt holiday experience. A hotel is so much more than just a pleasant room. During my travels, I've have seen some great and not so great examples of this.
During my visits to so many hotels, I have learned what service can or should be. The little details that should be adapted sooner rather than later. The facilities missing from a guest's point of view, and the creative ideas that could easily surprise your guests. It is second nature to me to analyse all this.
What I can offer…
What I am able to offer you is an honest and objective scan of all your services, from the point of view of your guests, taking into account all aspects of your business. I will discover how your team contributes to the guest experience and indicate where sales opportunities are being missed and changes could be implemented. Like any other 5-star guest I will make use of all your services in order to obtain the best possible view of your hotel.
The day before my departure we take time to discuss my extensive, constructive, but critical, feedback on my stay. Some things can be changed overnight, others may take a bit more time. Moreover, I will also suggest improvements, upselling possibilities and new business opportunities that could be of interest. A week after my return you will receive my written report.
Mr. Kurt Gillig | Managing Director | VILA VITA Parc | Porches | Portugal
"We would like to thank you for your review of VILA VITA Parc Resort & Spa, following your recent stay with us at the beginning of September 2016. …
However, it is indeed also very important for us to receive feedback from a professional and reliable independent source like yourself, able to objectively analyse and provide recommendations for improvement, as an alternative review, focussing on the guests' experience as a whole.
Your personal experience in the high-end luxury travel business is certainly an asset for any hotel in search of another point of view, as you recognize what demanding travellers are looking for in a luxury environment."
Mrs. Cristina de Juan | Resort Manager | Gran Hotel Bahía del Duque Resort | Costa Adeje | Tenerife
Mrs. Ane Ugarte | Director of Sales | Gran Hotel Bahía del Duque Resort | Costa Adeje | Tenerife

Ms. de Vos has conducted an audit in our Resort in April 2016. The purpose was to cater all hotel touch points and services with the eye of a guest, taking into account the broad experience that Ms. de Vos has in this field.
Moreover, she took into consideration aspects beyond the standards, which are more related with emotional skill interaction with guests and analysing the shift from classic luxury guests from the past, with the new millennial generation.
All of this in a collaborative way, understanding the limitations that a hotel can have in terms of services, physical evidence and the hotel policy itself.
We would recommend this independent survey for any hotel that would like to have an external open eye in a friendly and collaborative manner.
Ms. de Vos has provided us with very high value bookings in the last years, which proves her experience, engagement with her guests and a personal relation with the hotel itself.
Mr. Javier Tello | General Manager | Gran Hotel Atlantis Bahía Real | Fuerteventura | Spain
"Ms. de Vos has checked all the different aspects of the hotel: the hotel facilities and the service the hotel staff offers with the eyes of a guest, having a 'complete guest experience' and evaluating the different aspects of our service features.
Furthermore, I would like to recommend Ms. de Vos to any hotel (private or corporative managed hotel), due to her services being very helpful and adequate to the updated luxury hotel services and the new typology of clients. Ms. de Vos has collaborated with us in all aspects and during her stay -as mystery guest- she was not detected."
Ms. Gema Vicedo Alvarez – Director Busines Development – Asia Gardens – Finestrat - Spain
"Ms. de Vos has a deep understanding of what matters to guests and knows what's at the heart of the discerning 5-star traveller desires.
She focussed on all aspects in the hotel and provided us with a lot of tips, inspiration and initiatives which can help us lift the guest experience.
She spotted meaningful trends, attention to details and gave possibilities for new business within the limitations of the hotel.
She distinguished herself by consistently submitting exceptionally well-researched and well-written reports on our hotel, is organized and diligent and has good analytical and communication skill.
Ms. de Vos has my highest recommendation for an assessment ultimate guest experience, and I am happy to furnish more details if you would like additional information."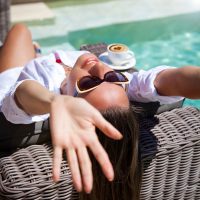 Personal
Future luxury travel demands that the travel industry understands luxury travellers on a personal level.
Real-time
New luxury is real-time: the need and desires of a traveller can change throughout the duration of a single holiday.
Incredible experience
Luxury will be about having access to the most incredible, transient experiences that money can buy, but only for a select few. You will not be able to find these experiences on Google.
Collaborative journey
A more collaborative luxury journey: suppliers should work together to create an end-to-end luxury experience.
Interested?
You can either drop me a line at mail@luxuryhotelimprover.com or give me a call at +31-6-29000544. We can then discuss your objectives and planning. I look forward hearing from you.